serie tier: bau II, 2005-06, standbilder aus dem videoloop, 3:19 min. /


animal series: burrow II, 2005-06, stills from the videoloop, 3:19 min.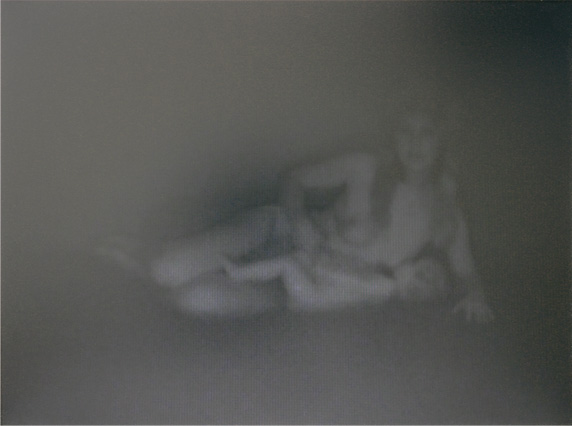 In five short video sequences Kim Dotty Hachmann gives an
unusual and fascinating glimpse of the animal. The sequences


reduce our metaphoric hints toward the animal sphere to nudity.



In burrow II she is shown with her offspring. In the manner of a


night-sight shot the camera gazes into the burrow. Mother and


offspring are fusing into one grey-whitish body in front of the


dark background. The young animal stretches, searching for


the mother's breast, sucking the breast while sighing constantly,


playing with his mother's fury hairs and groping for his mother's


foot. Alert, the mother is warding off all enemies with a hiss, now


and then tenderly licking the hand of her child.

Extract from the text by Ursula Panhans-Bühler