circle of life, 2009/10, standbilder aus dem videoloop, 4:00 min. /


circle of life, 2009/10, stills from the videoloop, 4:00 min.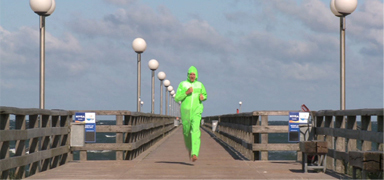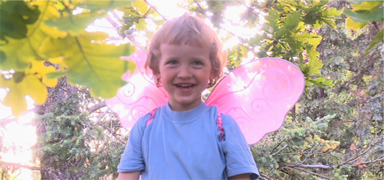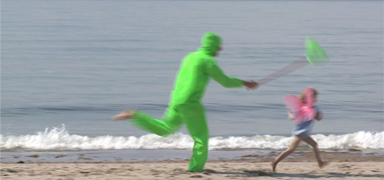 "Circle of life" is based on the research on the only artist in


my family, the painter Hedwig Woermann. She used to live


and work in Wustrow, where the short film is set and where


she died in 1963. The film is a dialogue between generations,


I refer to two pieces by Woermann and interweave them


with the story of my own life.


The film evolves around the idea of showing how life paths


cross, meet and go on both in the future as well as in the past.


Maybe a feeling of connectedness suffices. It was important


to me to blend ficiton, reality and the past to form a strange


whole, a life affirming dance.

director of photography b.lo